Commitment and dedication are two words that best describe those who volunteer with any organization. Flos Agricultural Society is no different from any other volunteer organization.
To make our Fair successful, we need volunteers. Volunteers to help setup, help with the event and especially those who contribute by
entering exhibits, and not to forget those that support our Fair with their financial support.
After two years with no Fair and no parades I would like to acknowledge those who orga- nized the tractor parades. As a participant in these parades, it was very gratifying to see how many of Elmvale's residents came out to watch, wave, and thank us for giving them some- thing to take their minds off the days' issues.
We look forward to seeing everyone once again Thanksgiving weekend for our 160th Fall Fair. It is your support that will make our Fair a success.
Doug Ritchie – President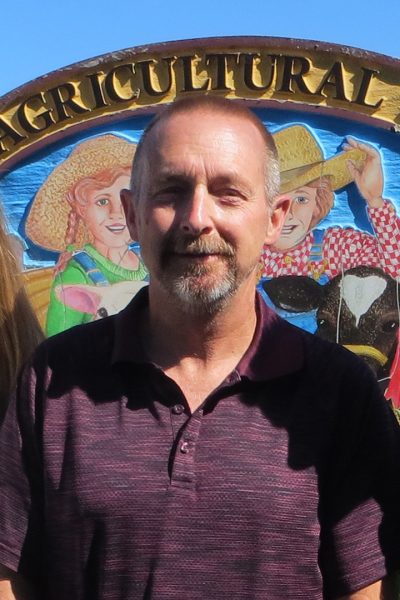 Fall Fair Ambassador 2019-2021
For the past three years, I have had the distinct honour of serving as the Elmvale Fall Fair Ambassador, representing the Flos Agricultural Society. While these have been some of the most difficult and challenging years to say the least, I am still extremely grateful for the opportunity to be a part of this team.
For those of you who are unaware, I attended post-secondary education at Olds College in Olds, Alberta, while holding the title Ambassador. I now hold a diploma in Ag- riculture Management with a concentration in Agricommerce (Ag Business). So the opportunity to represent our agricultural society means a lot to me. However, you may be surprised to learn that I have not always been interested in agriculture. Apart from growing up in Elmvale and attending every Fall Fair since 2001 (where I won the youngest baby in the baby competition),
I had no connection to the Agriculture Industry. I wasn't truly immersed in the industry until I was in grade 12 and completed a co-op placement on Gerald Stone's Dairy farm for the sole purpose of seeing cows every day. And it wasn't until I became an Ambassador, attending Am- bassador events like the District 5 meeting and the Annual O.A.A.S. Convention that I realized it was something I wanted to do for the rest of my life.
My advice to you is that just because you don't live on a farm or have farming experience doesn't mean this isn't a role for you. Being an Ambassador for our Fair has taught me more about myself and provided me with a plethora of skills that I will carry with me for the rest of my life. You may believe you have a plan for your life, but you never know what opportunities await you. Similar to the speech I delivered at the fair, one year of farming changed my life, but the three years as Ambassador significantly impacted my future.
I look forward to seeing everyone at the Fair and seeing the streets flooded with people during the parade. These last 2 years have been way too long and I'm ready to celebrate Thanksgiving weekend with you all again!
Rori Valender – Fall Fair Ambassador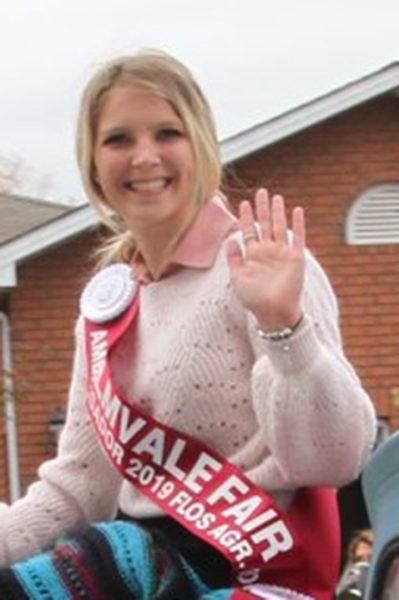 Junior Fair Ambassador 2019-2021
My name is Quinn MacKenzie and over the past 3 years as the Junior Ambassador I have been taught so much. As an Ambassador I was able to participate in meetings, be part of parades and travel to meet other Ambassadors. The most important thing that I have learned
is just how important the tradition of the Fall Fair is to our commu- nity. The spirit of the Fair lives within every member of Elmvale and
because of COVID-19 everyone has truly missed it. I am so excited to see the excitement of Fall Fair return. I am so truly lucky to have had this opportunity and I can't wait to see what the future holds.
Quinn MacKenzie – JR Fair Ambassador