CLASS 30 
Chairperson: Marlene Lambie; Ariel Buchanan, Mae Clement, Fern Dumond, Peggy French, Liz Grummett, Ruth Lambie, Martha Leonard, Mae MacDonald, Brenda McCartney, Brenda Munshaw, Heather O'Neill, Sarah Parnell, Janine Peck, Carolyn Ritchie, June Ritchie, Karen Turner, Michelle Veenstra
PICK-UP RULES: All exhibits in the Hall to be left until 4:30 pm on Saturday, October 8, At 4:00 pm the adult home craft area will be closed to spectators as volunteers prepare articles/exhibits for pick-up. At 4:30 pm, ONLY exhibitors and/or their designates will be permitted into the Hall to gather entries. Proof of ownership may be required.
BERNARDIN SPECIAL
All entrants into the contest must submit entries that were made using Bernardin product.
Use of Bernardin Mason Jar/Snap lid must accompany each entry, as proof of purchase. Bernardin Jelly award requires Bernardin Pectin package or UPC as proof of purchase.
All entries will be judged on appearance, texture, creativity of recipe and presentation. Copy of recipe must accompany each entry.
A. BERNARDIN AWARD: Featuring – Best Jelly using "Bernardin Pectin" (recipe of your choice) BERNARDIN PECTIN PACKAGE OR UPC MUST BE INCLUDED
PRIZES:
1st – $20 Gift Certificate | 2nd – $10 | 3rd – $5
B.  SPECIAL FOR 2022 – BERNARDIN GIFT
PACK COMPETITION: Featuring the Theme
"Welcome to the Neighbourhood"
Prizes:
1st – $20 Gift Certificate | 2nd – $10 | 3rd – $5
Entries must include no less than 3 (three) filled Bernardin mason jars (minimum 250 ml size) which must be sealed with Bernar- din Snap lids and be submitted in an appro- priate container, not necessarily a basket. Gift baskets may include additional items and must be decorated to reflect the theme (as stated above). Judges will select winner based on creativity, quality of home canned product (taste-tested) and appropriateness of presentation. www.bernardin.ca
C. MARTA HARRADINE-DUIVENVOORDEN SPECIAL – NEW SPONSOR: To honour
Greta Harradine, also in recognition of Queen Elizabeth's Jubilee year. Featuring a "Queen Elizabeth Cake" up to 9" diameter, displayed on a pedestal cake plate. Decora- tions are expected. Recipe of your choice.
PRIZES: 1st – $50 | 2nd – $30 | 3rd – $20
D.  TURNVIEW FARMS HONEY – SPECIAL
– NEW SPONSOR: Featuring – 5 Honey Graham Crackers, (recipe of your choice)
PRIZES:
1st – $15 + Honey Product | 2nd – $10 + Honey Product | 3rd – $5 + Honey Product
E.  GEORGIAN BAKERY SPECIAL – NEW SPONSOR:
Whole Double Crust Pie using recipe of your choice.
PRIZES: 1st – $15 | 2nd – $10 | 3rd – $5
ELMVALE BAKERY SPECIAL: Featuring
Loaf of "Potato Bread", include recipe of choice but must be a yeast Please display attractively.
PRIZES: 1st – $15 | 2nd – $10 | 3rd – $5
G.  CORONATION MASONIC LODGE SPECIAL: Chocolate layer cake, iced or frosted
PRIZES: 1st – $15 | 2nd – $10 | 3rd – $5
H. SPECIAL – NEW SPONSOR – Katie Lewis
of "NAKED CAKE": Featuring – 5 GINGER MOLASSES Cookies using recipe provided below, attractively presented on a plate
PRIZES: 1st – $25 | 2nd – $15 | 3rd – $10
GINGER MOLASSES COOKIES RECIPE
by Katie Lewis
(yield is 1 dozen)
1/2 cup unsalted butter
1/2 cup dark brown sugar
1/4 cup sugar
1 large egg
1/3 cup molasses
1 Tablespoon vanilla
2 cups all-purpose flour
2 tsp. cinnamon
1 tsp. ginger
1 tsp. ground cloves
pinch of salt
1 tsp cornstarch
1 tsp. baking soda
1/2 tsp. cream of tartar
Cinnamon sugar for rolling:
1/4 cup sugar
1 tsp. cinnamon
Cream butter and sugars.
Add molasses, egg and vanilla and mix well.
Mix in dry ingredients.
Refrigerate dough for at least 3 hours.
Remove dough, form into balls and roll in cinnamon sugar.
Bake at 350 deg. oven for 8-9 mins.
I. "FOR MEN ONLY" SPECIAL
Featuring: 5 Oatmeal Chocolate Chip Cookies
(recipe of your choice)
1st – $10.00, 2nd – $8.00, 3rd – $5.00
DOMESTIC SCIENCE
Prize money:  Sections 1 – 27: 1st – $6.00, 2nd – $5.00, 3rd – $4.00
PRIZE MONEY SPONSORED IN PART BY JMC STONEWORKS LTD. – NEW SPONSOR
ALL ENTRIES MUST BE MADE FROM SCRATCH
**PLEASE ATTACH ENTRY TAGS TO PLATES, NOT TO THE BAG (COVER)
YEAST
(Rolls are individual – Buns are attached)
Loaf of Homemade White Bread
Loaf of 60% Whole Wheat Bread
Loaf of Focaccia Bread, made in a bread machine
Basket of 5 Rolls
Please display following classes on 6" (maximum) plates, in re-sealable bags if possible to maintain freshness.
MUFFINS – Paper cups removed
3 Blueberry Muffins
3 Fruit Explosion Muffins
PIES & TARTS
6 Butter Tarts, no nuts, raisins or
fruit, homemade including the pastry.
**Winner of section 7 is eligible to enter
District Competition in late October, and
if successful they will go on to compete at
OAAS Provincial Convention in 2023.
– Prov. Prize Money: 1st – $50.00,
2nd – $30.00, 3rd – $20.00
1st to 3rd prize tarts at convention are
auctioned off and not returned to winners.
REQUIREMENTS for Section 7 – Size of tarts
must be full size (no mini). No nuts, raisins
or fruit. Place on clean, sturdy plate (no
paper plates) inside a clear plastic bag with
exhibitor's name on entry tag provided.
(6 tarts required for District and Provincial
c o m petition)
4 Tarts, 2 ea. of 2 varieties, not Butter Tart
Pumpkin Pie, 4" wedge
Bumbleberry Pie, 4" wedge
CAKES & COOKIES
3 Cupcakes, decorated "Birthday"
theme
3" Square Piece of Apple Coffee Cake
1/2 Zucchini Loaf
3 Gluten-Free Apple Cinnamon Muffins
5 Brownies, Un-iced
5 Baked Squares, 1 variety
5 Gingersnap Cookies
5 Baked Cookies made with Breakfast Cereal, Labelled
Dark Fruit Cake, Un-iced, 3 slices
Light Fruit Cake, Un-iced, 3 slices
MISCELLANEOUS
5 Cheese Tea biscuits
3 Pieces Sponge Toffee
5 Pieces of Maple Fudge
5 Homemade Truffles
Favourite Snack, Homemade, gluten free
3 "7-UP" Buns
Loaf of Sour Dough Bread
CANNED GOODS & PRESERVES,
PICKLES, JAMS & JELLIES
PLEASE NOTE THE FOLLOWING RULES
Jars must not be sealed with wax.
Must use "New" Seals.
Any jar with a rusty lid will automatically be disqualified.
Must be shown in jars with 2-piece metal sealing lids – With exception of classes #55 & 56
All jars entered for competition will be opened for judging.
No fancy material or labels unless specified.
All entries may be in 500 ml size or smaller jars, with the exception
of those noted below in bold, which must
be in 500 ml containers.
Incorrect size jars will not be judged.
Prize money Sections 28 – 56:  1st -$6.00, 2nd – $5.00, 3rd – $4.00
CANNED FRUITS – note jar sizes
Canned Fruit, "Open Class" – kind not already listed (500 ml jar)
Pears (500 ml jar)
Peaches (500 ml jar)
Canned Whole Tomatoes (500 ml jar)
Fruit cocktail, min. 3 fruits (500 ml jar)
Unusual Canned Fruit, Labelled (500 ml jar or smaller)
Salsa (500 ml jar or smaller)
PICKLES & CANNED VEGETABLES
– 500 ml jar or smaller
Sweet Pickles
Pickled Vegetables
Chutney, Sweet or Sour
Cucumber Relish
Relish, no Cucumber
Dill Cucumbers
Cranberry Sauce
Pickled Beets
Spaghetti Sauce, Meatless
Bread & Butter Pickles
Chili Sauce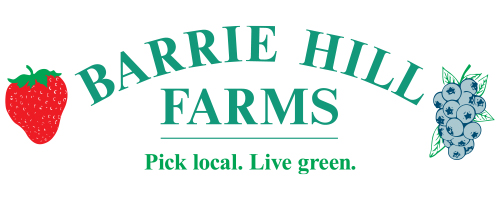 This section sponsored by BARRIE HILL FARMS – New Sponsor 
 JAMS & JELLIES
– 500 ml jar or smaller
Grape Jelly
Wine Jelly
"Open Class" Jelly, Labelled, 1 variety,
not already listed
Raspberry Jam
Strawberry Jam
Mixed Fruit Jam, Labelled
Peach Jam, Cooked
"Open Class" Cooked Jam, Labelled,
one variety not already listed
Savoury Jam, Labelled
(#55 & #56 do not have to be in sealed jars)
Strawberry Jam, Freezer
Raspberry Jam, Freezer
NEW EXHIBITOR AWARD
To the NEW Exhibitor with the most points
in Sections A thru 56, inclusive – $10.00
2019 NEW EXHIBITOR AWARD Winner:  HEATHER GREENLY
SPECIAL: PINERITCH FUR FARM LTD. – NEW SPONSOR
Most prize winning points in all Specials &
Classes in Domestic Science section
Special #A to 56 – Plaque
2019 KEN TRUAX CONSTRUCTION (Former Sponsor)
Winners: PEGGY FRENCH & CAROLINE HENDERSON
THE FAIR •
Obtain a prize book and entry form.
Carefully read the Rules and Regulations of the
Fair, and the Classes of interest to you.
Fill out the entry form completely, listing the items
to correspond with the prize list. Securely attach
an entry tag to each item. Each article must have
an entry tag securely attached to it. The Exhibitor's
number, once assigned to you, is yours indefinitely.
New Exhibitors can obtain their number prior to
the Fair or when you bring your exhibits. The completed
form must be left with the Secretary in the
office at the time of entry.
Exhibits must be brought to the Arena on
Wednesday, Oct. 5th, 2022 between 4 p.m. & 9 p.m.
Items must be picked up Saturday, Oct. 8th, 2022
between 4:30 p.m. and 5:00 p.m.